4100 Riverside
Commercial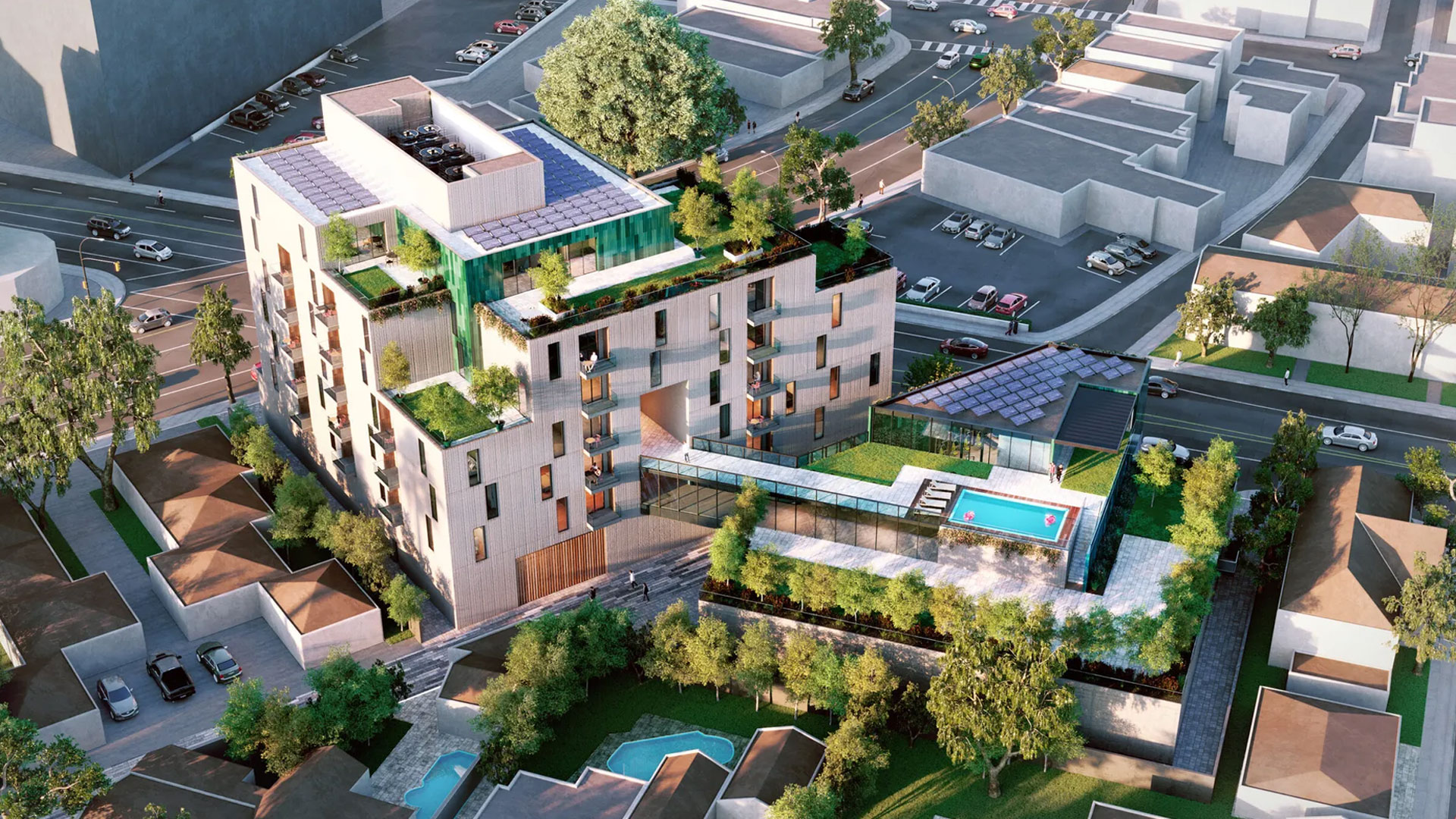 The mixed-use project featuring housing and retail at the intersection of Riverside Drive and Pass Avenue, calls for the construction of a seven-story building featuring 44 dwelling units consisting of one-, two-, and three-bedroom apartments above approximately 22,000 square feet of ground-floor commercial space and three levels of subterranean parking consisting
of 93 residential parking spaces and 119 commercial parking spaces as well as sustainable landscaping. The project also proposes to construct a new 3-story building consisting of 9,231 square feet of retail floor area. Residential amenities are proposed at the second and third floor- levels of the proposed 3-story building.
The proposed project to incorporate neighborhood-serving businesses on
its ground floor, including a small-format grocery store and would set aside 6 units of the total units of the proposed housing development for very low-income units. Where the project borders a residential area, of low-rise single-family homes the architectural design has stepped the south building down and added a roof garden on the single storey podium so that the neighbours can enjoy views of trees. In contrast, the north building is entirely in the commercial zone consisting of a variety of restaurants and shops along Riverside Drive and floor to ceiling windows connect activities inside and out.
Type

Commercial
Mixed-Use

SQ FT

22,000 Ground Floor
-
3-Story Building
9,231 SQ FT of
Retail Floor Area

Architect

Hawkins/Brown

Status

Design
Entitlements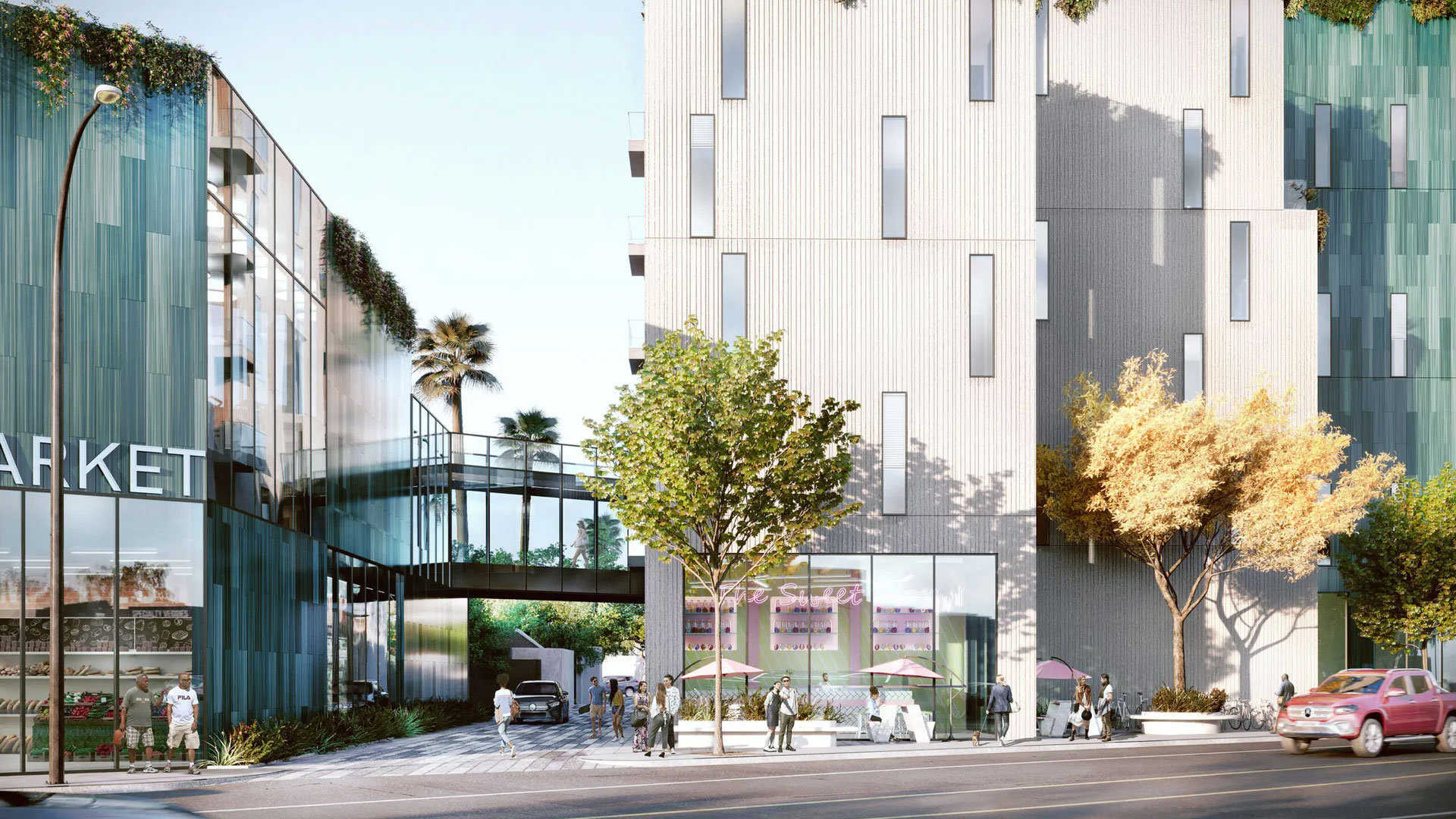 Forty-four homes with quality shared amenity space and a new public plaza for Burbank's Media District.

— Hawkins/Brown